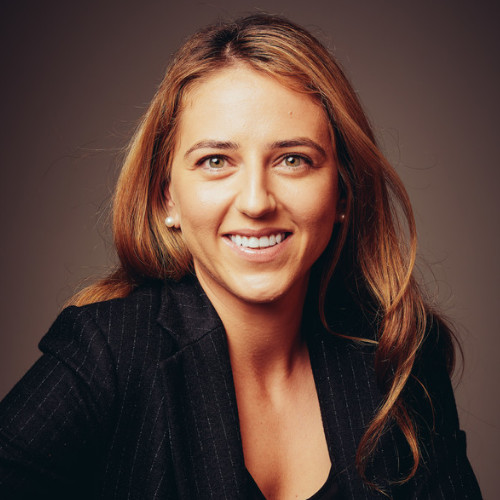 Kate Peachway
Kate Peachway was born in Lviv and came to the USA in 1989. Kate is the Chief Financial Officer of TS Imagine, a capital markets software company backed by Francisco Partners. Her career spans 15 years in private and public equity markets, where she has focused on investing in growth companies.
Prior to her current role, Kate was an investment Principal in the software and information services sectors at GrowthCurve Capital, a mid-market private equity firm. Prior to GrowthCurve, Kate spent a decade at BlueMountain Capital and Blue Ridge Capital where she was a public long/short equity investor. Kate started her career as an investment banking analyst at Morgan Stanley's Mergers & Acquisitions Group. Kate graduated from Harvard University with a BA in Economics and earned an MBA from Columbia Business School. Kate has three little kids, Theo, Rex, and Lulu, and lives in NYC.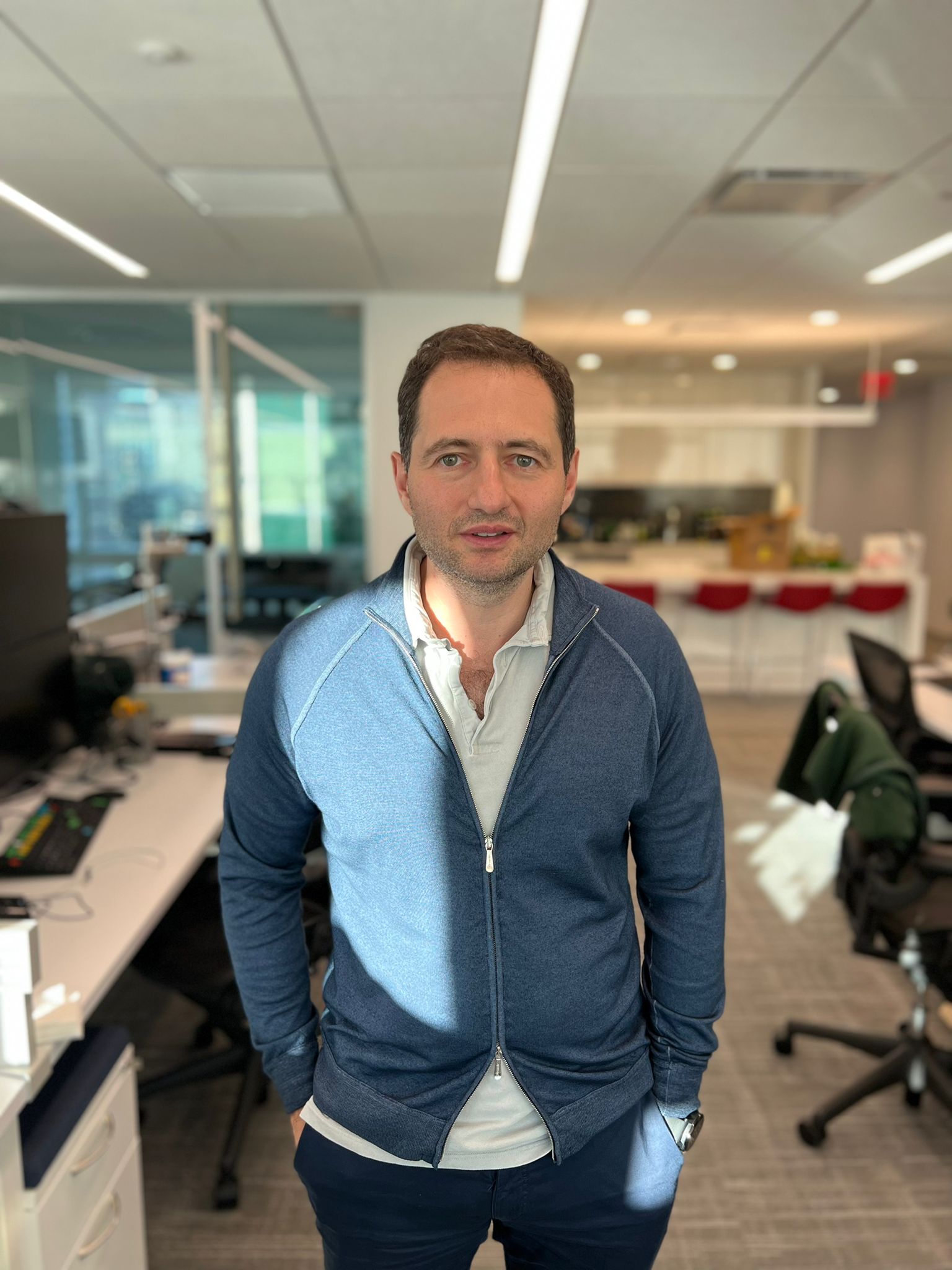 Felix Khaychuk
Felix Khaychuk was born and grew up in Kyiv and came to the US in 1990. He has been with BNP Exane for the last 9 years covering East Coast Hedge fund accounts. Prior to BNP Exane he held similar roles with Citigroup and Credit SUISSE.
Felix has over 20 years experience in European equity sales. He is a proactive and good idea generator specializing in macro investing, European and global equities, account management, relationship building and other areas. Currently Felix resides in New York City with his wife and 2 children. He graduated from Rochester Institute of Technology with B.S in International Business and Finance.
Iryna Papusha
Iryna Papusha is Harvard Certified Corporate Director, INSEAD Certified Chairman of the Board, PhD of Economics, Mentor, Member of Belgian Institute for Directors GUBERNA, Member of Aspen Institute, Harvard club and Professional Governance Association. She has more than 20 years of experience in management positions in the biggest Holding Companies, FMCG and B2B markets, which permits her to transfer competences, contacts and knowledge from one sector to another.
Iryna has developed a strong personal brand as a strategic and determined business leader who blends passion with confidence to drive sustainable profitable corporate growth. Her business vision, philosophical mindset and positive energy inspire the teams she leads to peak performance. She promotes the development of trusted business relationships based on respect, integrity and success. With an entrepreneurial leadership style based on sophisticated innovation, Iryna transforms companies into strong and reliable market leaders. Her clients and colleagues describe her as enthusiastic, creative and effective in the solutions she develops and implements. Iryna builds a strong experience in Corporate Governance. She also benefits from a network in different markets and international communities. She has "international origins": lives in Belgium, works in the UK, Netherlands and Ukraine.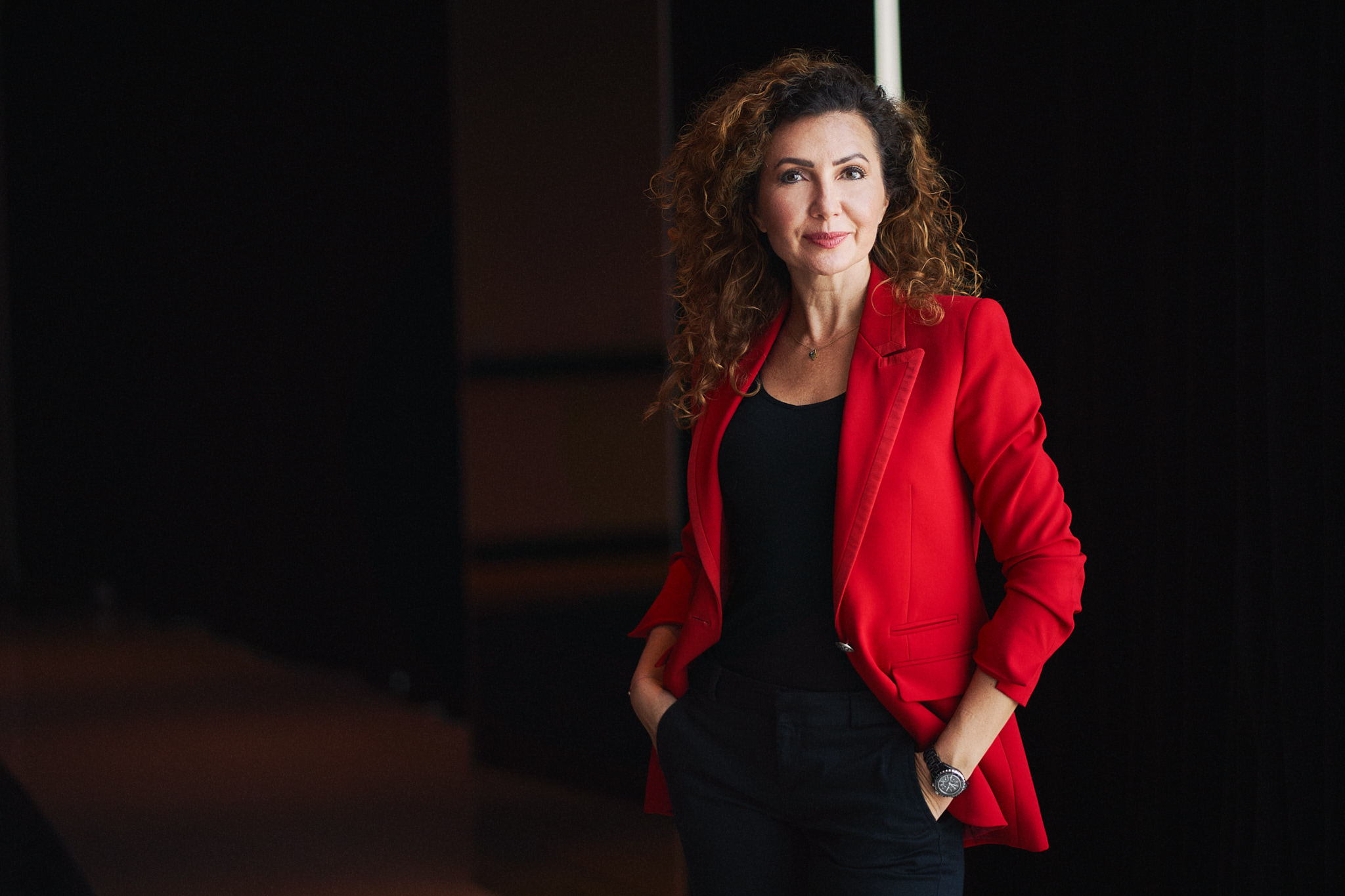 Vera Futorjanski
Vera Futorjanski is the CEO & Founder of Veritas Ventures, a global strategic advisory firm. She is a serial entrepreneur and is currently building a community for female leaders while also being an angel investor, LP, and an internationally recognized speaker and moderator. Previously, she was with the Venture Capital firm 500Global in charge of the Middle East. Prior to that, Vera was with the Dubai Future Foundation, part of the Prime Ministers' Office of the United Arab Emirates, working on various innovation projects. Before that Vera was with Rocket Internet and had co-founded one of Rocket's first startups in the UAE.
She is part of the Expert Group on Digital Platforms and Ecosystems for the World Economic Forum, an Innovation Expert at the UN, and a Responsible Leader at the BMW Foundation. Vera is a Venture Partner with the Founder Institute and their Advisor for the GCC. She sits on the advisory board of the IBM Village Capital accelerator and is a mentor with Techstars, Respond, e7, and many other global accelerators and incubators. Vera is a Global Ambassador at Vital Voices and part of VV100, which is their network of 100 women they consider the most influential in their 15K network of extraordinary women. Vera is a big advocate for women empowerment and specifically for women in technology.
Yefim Volvovsky
Yefim Volvovsky was born in Balti, Moldova, and moved to the US in 1998. Since then Yefim has gained over 25 years of professional experience as an enterprise architect in Investment Banking, Counterparty Credit Risk, Credit Valuation Adjustments, Fixed Income Division, Foreign Exchange, and Private Wealth Management technology projects.
An excellent communicator with a proactive hands-on approach, Yefim assumed various leadership roles throughout his career, either creating innovative tech companies from the ground up or being a powerful facilitator at leading investment banks. In 2007 he won the Morgan Stanley IT Awards for Leadership & Excellence.
In addition to being a results-driven professional, Yefim also dedicated his time to volunteering. A few examples include Yefim working with the Bronx, New York middle school children and instructing them on computer programming, as well as volunteering at various nursing homes. He is a Vice President of Public Relations at Junior Athlete Dance Sport Association.
Yefim graduated from Brooklyn College, CUNY, New York, NY with a B.S. in Computer and Information Science.