Kids Camp "SviTy"
Camp for psychological rehabilitation of war children
"SviTy" presentation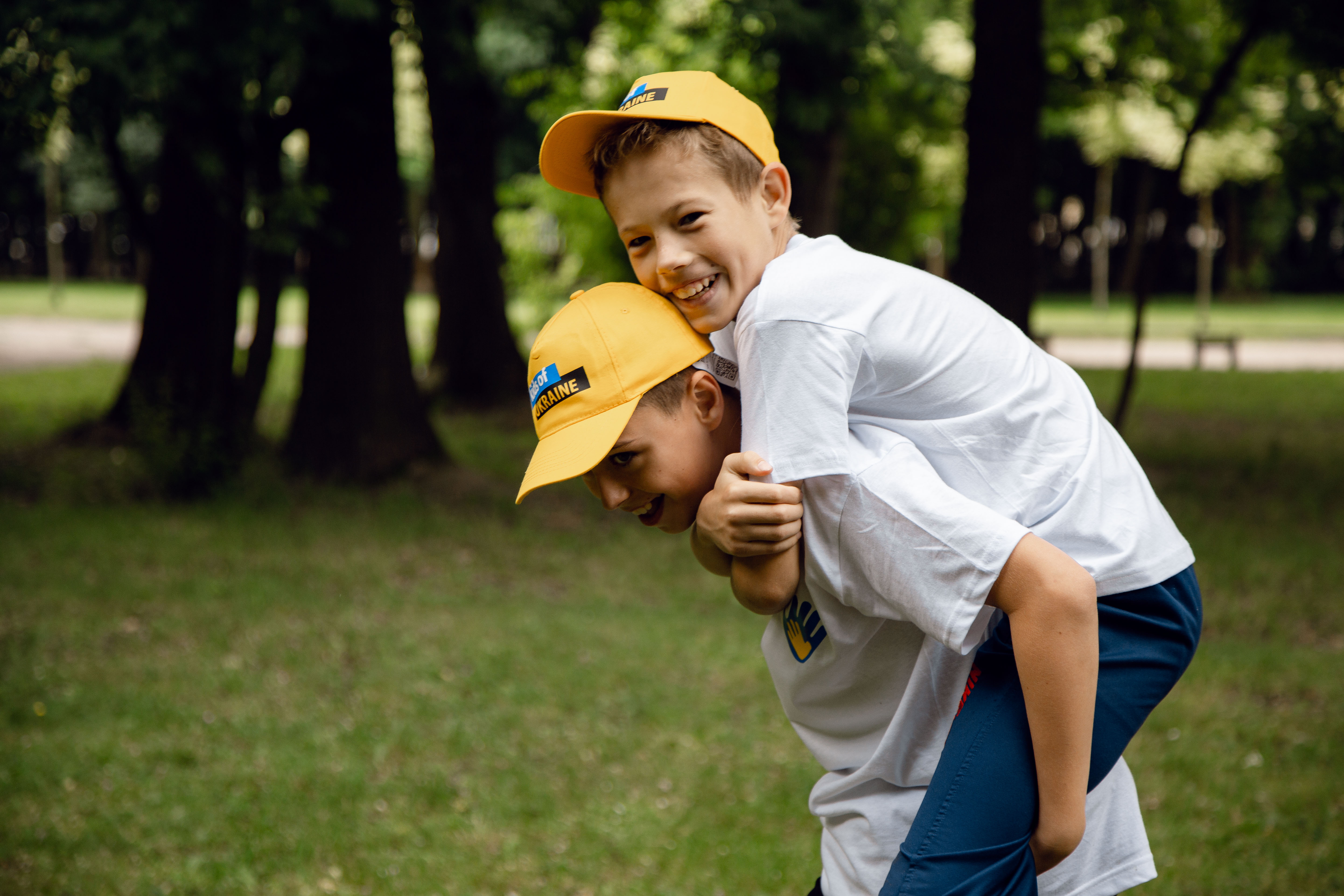 Questionnaire for parents of children visiting kids camp "SviTy"
Welcome! We are organizing a psychological rehabilitation camp for teens, and we want the time the children will spend there to be as enjoyable and rewarding as possible.
Please, answer a few questions about how your child usually spends his or her free time? This questionnaire will take you about 5-7 minutes to complete.
Questionnaire for teenagers visiting kids camp "SviTy"
Hi, friend!
We're organizing a summer camp for your peers and we want your time there to be enjoyable and rewarding.
Please, answer a few questions about the knowledge and skills you would like to gain while at camp. This questionnaire will take you about 5 minutes to complete, and your answers will be extremely helpful and important to us. They will help us compile a camp program tailored to the needs of those who will attend.
As a result of Russian aggression in Ukraine, between 5,000 and 10,000 children have been orphaned, and more than 1 million children have been forced to leave their home to save their lives, and resettled in the other regions of Ukraine. Children are deprived of comprehensive parental attention, love and care, familiar living conditions, an opportunity to communicate with peers and to continue their education because hostilities and the associated destruction of infrastructure continues. Most children from the temporarily occupied territories suffer from a lack of care and a feeling of at least relative safety. Sometimes they even lack nutrition and a roof over their heads.
The Ukrainian and global communities are organizing themselves to help children, women, and other populations affected by war.
The Kids of Ukraine Charitable Foundation was created during the first days of the Russian invasion to help children and their mothers, and has already provided aid to several thousand families in need in Chernihiv, Kyiv, Kharkiv, Luhansk, and Donetsk regions.
The Foundation organized a psychological rehabilitation day camp "Shine Bright" for teenagers in Lviv. The main idea and goal of the camp is to create a safe space for children to live in war conditions, finding and providing tools that will allow children to find and form inner resources of support and adapt in the difficult conditions of war and crisis of society, as well as to preserve and multiply the uniqueness and potential of each child.
Participation in the camp involves team-based and individual work with psychologists, restorative communication practices, learning of spoken English, workshops (handmade), excursions, quests, and sports activities.
Kids of Ukraine CF and the team of kids camp "SviTy" are making every effort to achieve the set goal, to make the camp viable and improve the quality of life of as many children as possible. Therefore, our goal is to create a branched structure of such psychological rehabilitation camps, which will allow us to keep children alive during the war and to restore the traumatized children's psyche during and after the end of hostilities. The Psychological Rehabilitation Club for Families will be available to those in need throughout the calendar year and will be open 365 days a year. A team of psychologists from the Children of Ukraine Charity Fund, the Good Brother Charity Fund, the Institute for Peace and Mutual Understanding, and the Ukrainian Research and Medical Center for Practical Psychology and Social Work of the NAPN "Ukraine" has developed an effective program for effective mental recovery of children. Specialists of the Children of Ukraine Foundation understand the depth and scope of the issue, which will remain relevant for several years to come.
We hereby ask everyone who is not indifferent to join the kids camp "SviTy" project for the future of Ukraine.
We would be grateful to everyone for financial, material or other support of the "SviTy" psychological rehabilitation camp.
"
Thanks for the excellent organization of this camp!!! I really enjoyed it!!! The organization was great!!! Everything about the camp was extraordinary, in particular the people – teachers, counselors, psychologist, photographer, food, and programs. Great excursions, English lessons, workshops... My daughter loved it!!!! We've got lots of positive memories and emotions!!!
"
I am very grateful to everyone who created a miracle for our children during the incredible ten days! During this short calendar period, we had more positive impressions and emotions than during the past few months! I realize how many efforts it took to bring joy and carefree spirit back to the children: new workshops, interesting excursions, teamwork assignments, English lessons, communication with the psychologist and delicious lunches every day! The children found new friends and mentors!
"
I am so grateful to all the organizers and teachers of the summer camp! My daughter Ania loved it! It was the best camp in her life! My daughter had the best impressions and a lot of fun! There were very interesting excursions, workshops, conversations with the psychologist, English lessons, photo shoots... The child told us about her new experiences every day, and we, the parents, could see how much fun she was having. Her eyes lit up with joy. The food was very good – tasty, plentiful and varied. It was also very pleasant to look at the vivid daily photo reports. Everything was fun, interesting, and modern! Thank you for arranging such a wonderful summer vacation for my child!!!
"
"Shine Bright" camp was a huge help for my child. My child used to be trapped inside, needed psychological help, and the counselors handled it. After my daughter started visiting the camp, I didn't recognize her. Every day she came excited about the quests, workshops, food, and communication with her peers. I am very grateful to the managers and teachers for such a camp for our children.
"
It's been a week already that I've been hearing the same phrase from my son every day, "I want to go to the camp again". He tells this every day, many times a day) If a child wants to come back, that's the first criterion that he liked it. Every aspect was elaborated, from the interesting program to the delicious lunches. Our children were entertained every day, learning new things and getting to know themselves. They had lots of impressions! My son set the alarm clock by himself (!) not to oversleep in the morning. The teachers entertained them with interesting conversations, quests, and workshops. Every day they experienced something new! In the evening, my son came back tired, but full of positive emotions and new impressions. Thank you for such a wonderful job! We really miss the camp and want more)